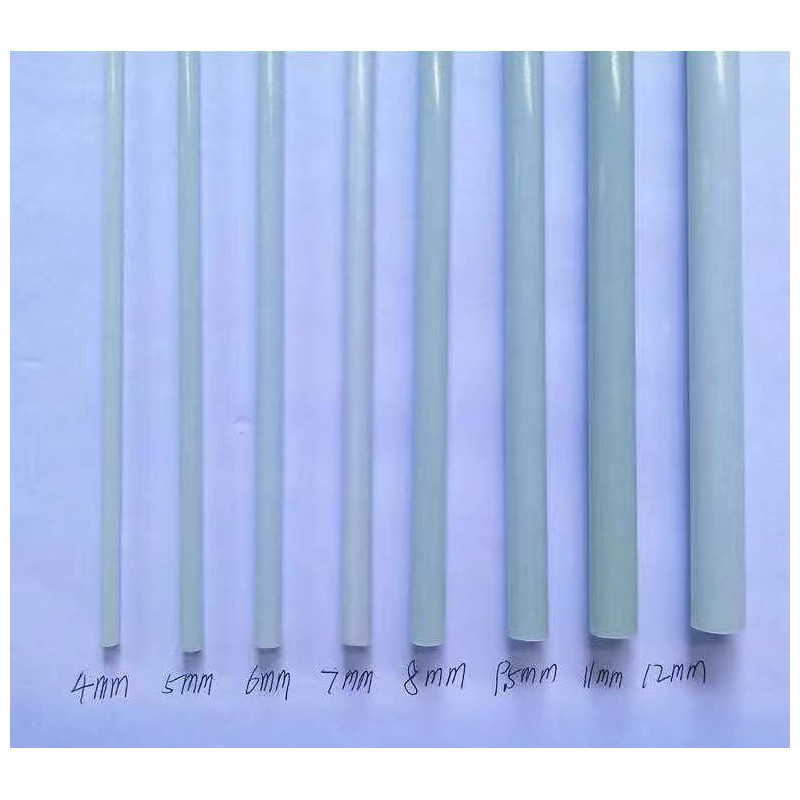  
6mm by 2000mm Fiberglass Rods
6mm * 2000mm Solid White Fibreglass Rod.
This price is for one item.
Extremely strong, quick and easy to install.
UV stabilised, 10 years use time.
Span 1.2m - to form a perfect semi-circle - should be spaced 0.8m - 1.7m apart.
Please note: The rods are not designed to be bent tighter than the perfect semi-circle.
These rods can be used in a number of applications in the agriculture, viticulture, and horticulture sectors including:
Electric fence posts

Garden stakes

Vine stakes

Tree supports

Mechanical harvesting rods - used on grape pickers, berry pickers etc

Tunnel house supports/cloches.

Net supports

Cattle sticks

Field Markers
1 other product in the same category: