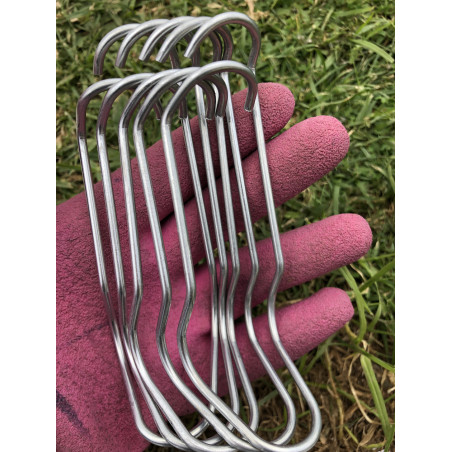  
Clips for Stake 18-14mm
The price is for one item.
• Create right-angled garden frames & canopy/plant supports
 • Fits 18mm-14mm garden stakes & similar rods/canes
• Easy and quick to fit to create plant supports & other structures in minutes
• Ultra-strong grip for strong, stable, fully supported frames
• Weatherproof, rustproof, and built to last 
These ultra-strong clips fit on plant stakes and garden canes between 16mm diameter to create a range of right-angled, square & cubic garden frames and T-shaped supports. Can also be used with plant rings to create conical peony/flower supports. These clips provide an ultra-strong, ultra-secure connection between plant stakes, canes, and rings for robust, stable supports and structures in all shapes and sizes.