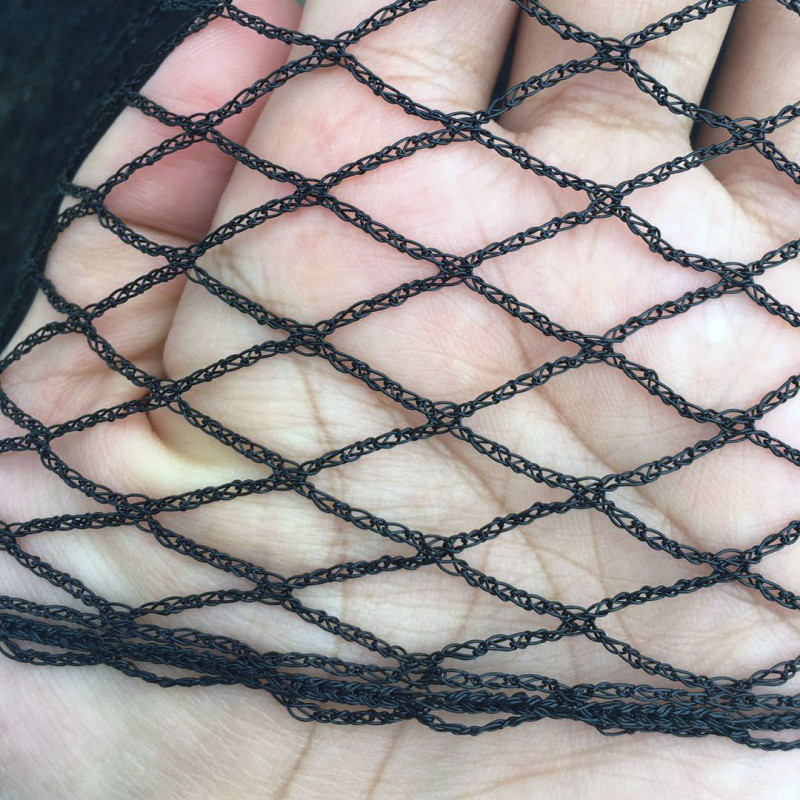  
12M BY 50M 30GSM BLACK BIRD NETTING
UV stabilisers are used in all of our products.
Weight: 30gsm, strong bird net.
Mesh size: 16mm by 16mm, can keep birds out but let the bees in.
We can do any length as you need, Email: nzbirdnetting@gmail.com. 
Wholesale options are also available.
Please note: The size in each title is the expanded size (square meters), not lineal meters. It will cover what it says. We have changed the measurement units of the netting from lineal metres to square meters to reduce miss understanding. The size showing is the square meters now, which is the actual coverage area.
UV stabilisers are used in all of our products. This addition protects the netting from long-term ultraviolet light degradation. As a result our netting last for a long time despite high levels of UV radiation in the NZ and Australian environments.
Our standard netting is strong enough to resist against birds. The netting have 10 years of service life for vineyard without interference. If necessary, we have extra-strength customised solutions to meet your requirements.
We can deliver all over NZ, otherwise can be picked up in Pakuranga, Auckland.
16 other products in the same category: