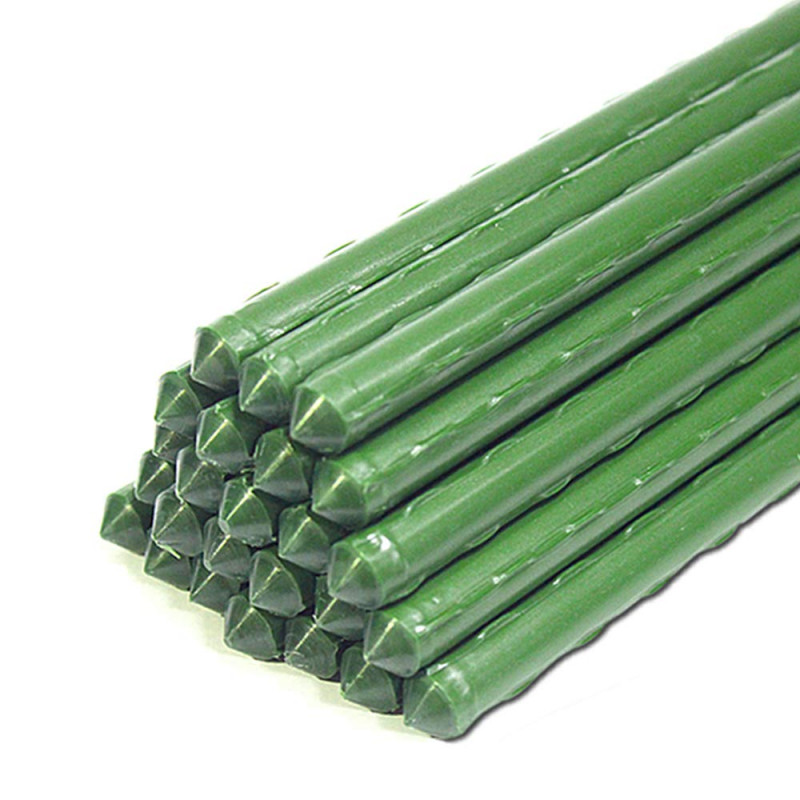  
10 Garden Stakes 16mm * 2100mm
Plastic Metal Stake 16mm * 2100mm
Heavy grade steel stakes coated with green plastic, UV stabilized. 
Ideal for providing strong support for any garden plant or tree. 
Rustproof & Durable: Plastic coated steel tube, excellent performance in UV resistance. Longer life cycle than bamboo stakes and wood stakes.
Ridged surface: Perfect for training plants, the ridged surface is great for climbers to grip at them. Works for young plant supporting, eggplant stakes, tomato stakes, pole bean stakes, tree stakes and great for building trellises or teepees for natural climbing plant support.
Easy install: Sealed at the tip to ensure they are easy to drive into most garden soil.
Application: Use sturdy stretch to secure branches to support, Allows plants to grow through the sturdy stake, Secure trees, shrubs, vines, and other plants. Suitable for tomato stakes, cucumber stakes, grapes stakes, etc.
3 other products in the same category: